Author: writing officer, Yang Jiqing

Knowing Dongdong was because of a field visit to the Huize County project. He, a five-year-old boy, was tall and didn't talk much.
Several teachers and I were opening the waste paper boxes on the ground of the preschool to form cylinders, which were used to make the model of pouring quincuncial piles. Dongdong, on the other hand, squatted beside me without saying a word, picked up the small scissors on the ground and helped me cut the tape.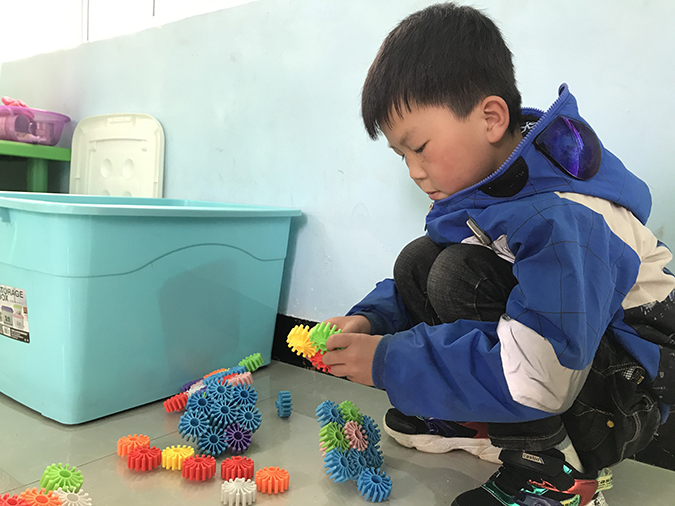 I asked him who he lived with. He suddenly moved towards me and said, "I live with my grandparents. My parents have gone to Kunming to work. They 'lost' a lot of money for our new house...."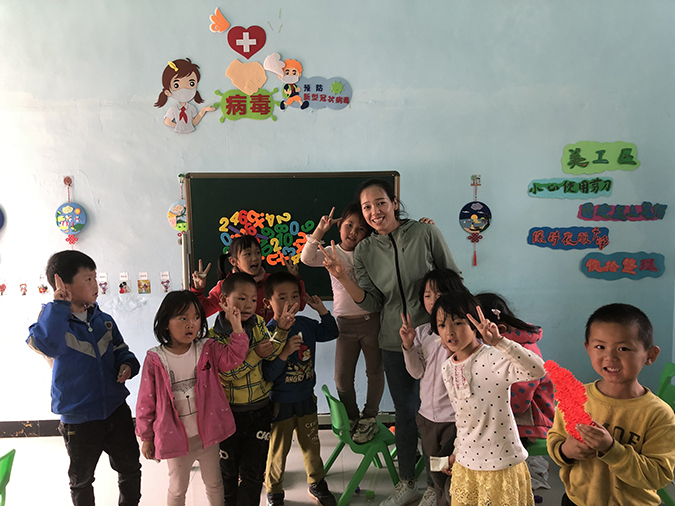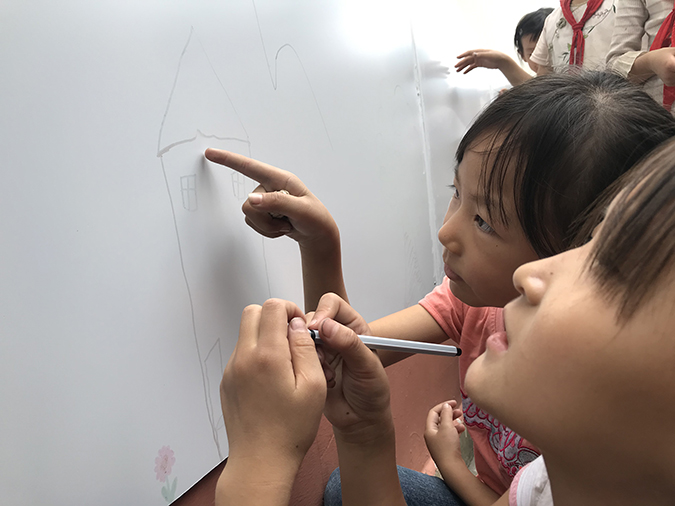 Uh, I didn't understand.
It took me a long time to understand the "lose" Dongdong said was to pay off the debt.
For a preschool child, he cannot distinguish the meaning of "lose" and "pay", but he understood why his parents went out to work.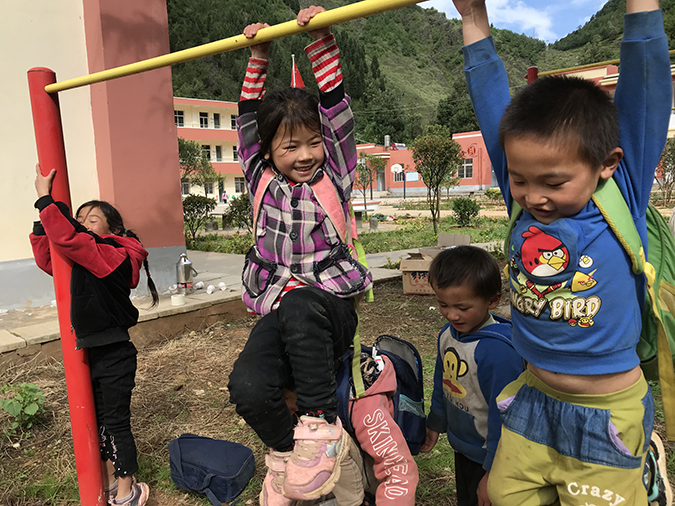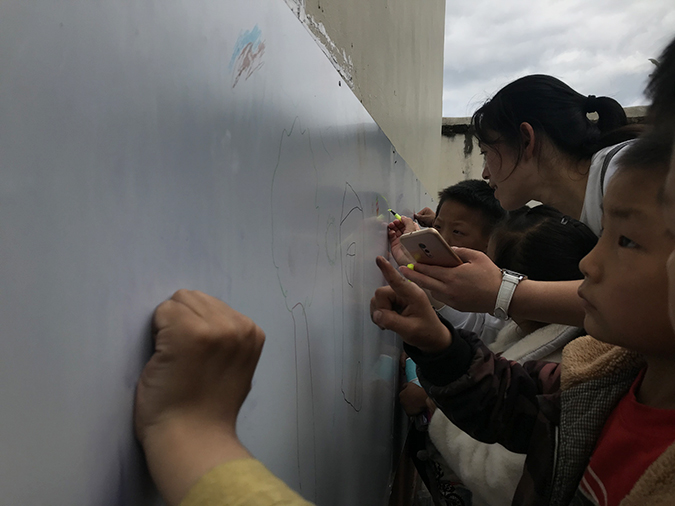 Visiting several preschools, I found quite a few students were left-behind children. They told me loudly where their parents had gone to work...... Those 5 or 6-year-old children were all really strong and sensible.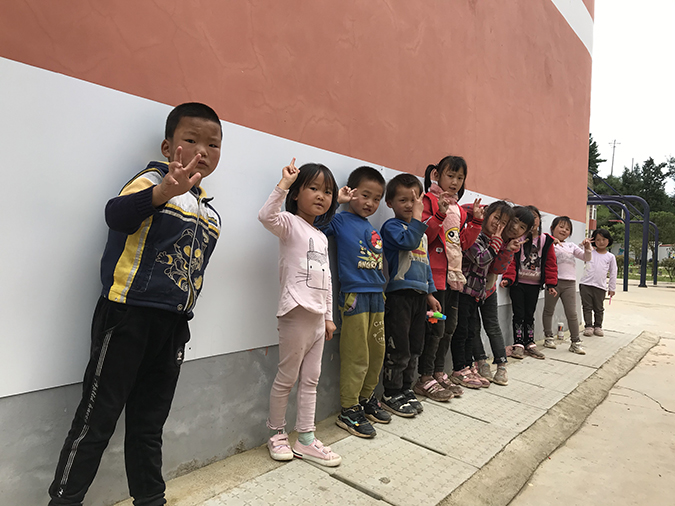 "This little boy likes guns very much. He talks about being a policeman when he grows up all day in the preschool. He is always the first to do things. I made him the monitor of our preschool." Suddenly the teacher came and talked to me.
Just finished mentioning here, hurrahing of his voice rang out, he showed a patchwork peashooter to me.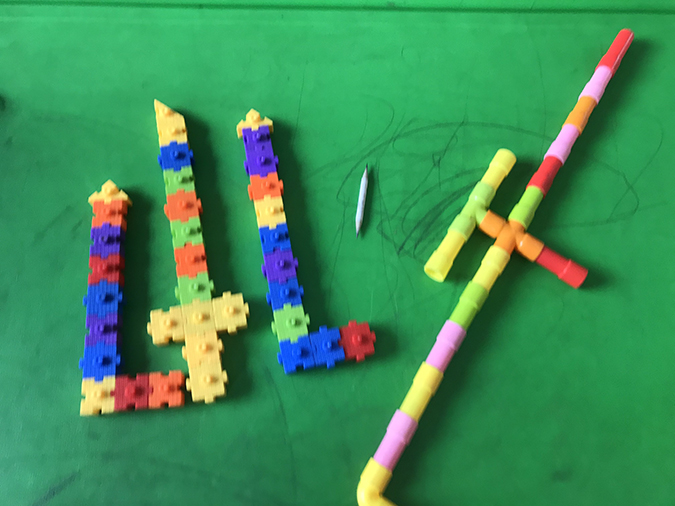 Under the teacher's introduction, I found a quiet little girl in preschool. I went over and squatted beside her to chat with her. She told me that she would cook at home, take care of her younger siblings, and feed the pigs...
Conforming the teacher's description, the little girl was obedient, capable and sensible.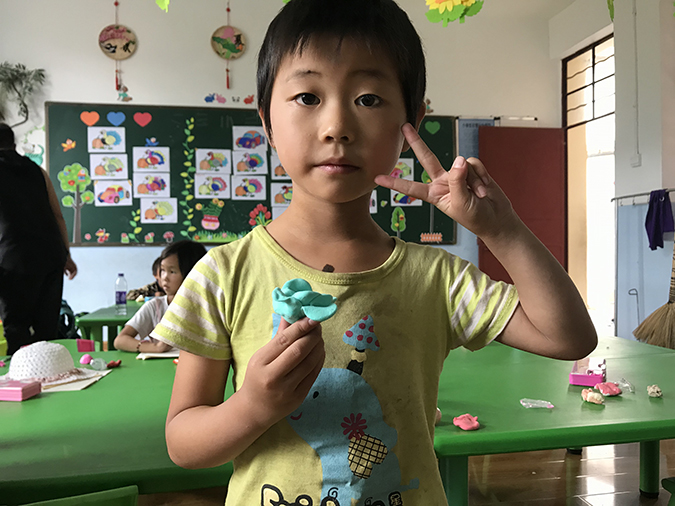 The tallest girl in the preschool was painting castles on the graffiti wall outside the classroom. She told me that she would like to draw herself on it because she had been dreaming to live in a castle with her parents.
All of children in the preschool are sunny and considerate: they do things by themselves, help grandparents do housework, as well as take care of younger brothers and sisters.
As time goes by, they've learned to grow up by themselves.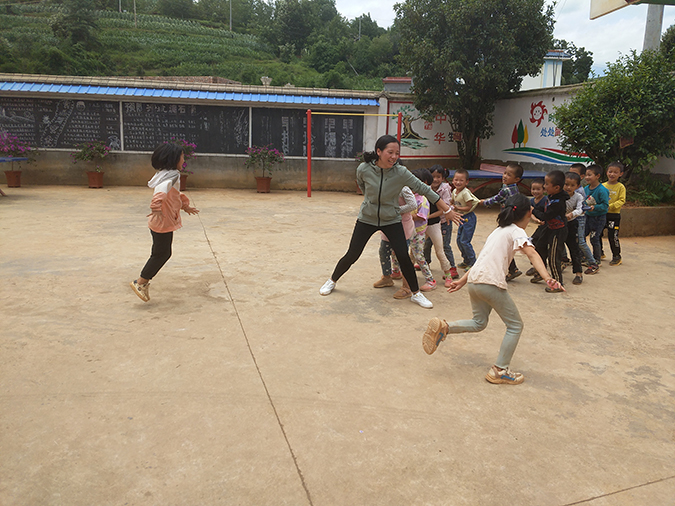 The clothes last time mother bought have become smaller; the toys last time father bought have been worn out; grandma's getting older and older; the sun goes down and rises day by day......Dad, mom, I've grown up, when will you come back?
Project introduction:
"One Village, One Preschool and Pre-primary Class Turns into Preschool" Projects is a pilot policy of Yunnan Provincial Department of Education in the field of preschool education. It is hoped that the existing preschool classes could be changed into independent pre-classes/schools, and the pre-classes/schools will be set up in large administrative villages, so as to gradually realize the preschool education layout of "One Demonstration kindergarten for One County, One government-run kindergarten for One Township, One Preschool for One Village". Huize County is one of the pilot counties. After preliminary communication and field visits and research, the Federation for Associations Connected to the International Humana People to People Movement (Switzerland) Yunnan Representative Office cooperates with the Education and Sports Bureau of Huize County to assist them in recruiting and training teachers under the policies of "One Village, One Preschool and Pre-primary Class Turns into Preschool" Projects. It mainly trains and supervises the teachers in terms of knowledge, curriculum management and teaching, to change the teaching method of "primary education" in preschools. In addition, provide teacher training rooms, management toolkits, teaching videos and other related tools and materials. On-the-spot supervision and visit of preschool education centers to provide hardware financial support for preschools. Expand the coverage rate of rural preschool education and improve teaching quality so that more children can receive quality preschool education.
This project is jointly organized by the Federation for Associations Connected to The International Humana People to People Movement (Switzerland) Yunnan Representative Office and the Education and Sports Bureau of Huize County.
This article only represents the views of the author and not the views or positions of the donor.