News
11 Projects being implemented ...
Reaching 128 Natural Villages
3 Provinces in China
Benefitting:2,800,000 People
New Project:
Email:info@hppchina.org.cn
Media:xuanchuanbu@hppchina.org.cn
Grand Administration:juanziguanlibu@hppchina.org.cn
Partnership:hezuochouzibu@hppchina.org.cn
Tel: (86) 010-84480865
Tel:0871-65169035
Chinese Association for STD and AIDS Prevention and Control (CASA) visits Yuexi County to Monitor and Evaluate the project
Source:互满爱人与人中国官方首页 Time:2017/9/29 View:
On April 23-24, 2017, Wang Xinlun of Secretary-general, Liu Peng and Qu Meixia of of Project Leader and Xie Yong of Project Officer from CASA, Gen Ming of Vice-Representative, Wu Lanna of Project Officer from Beijing Representative Office of Bill and Melinda Foundation American visit Yuexi county of Liangshang Prefecture in Sichuan Province to monitor and evaluate HIV Test Project of Liangshan Prefecture jointly implemented by HPP and Liangshan Association for STD and Aids Prevention and Control, companied by Liu Guoyong of Expert from Sichuan Provincial Public Health Committee in Liangshan Prefecture, and Vice-director of Prefecture Public Health Committee, Liu Shouzhi of Chairman, Gong Yihan of Vice-chairman and Secretary-general, Jimu Mujia of Project Department Head from Prefecture Association for STD and AIDS Prevention and Control, Lin Xia of Medical Section Head of Prefecture Woman & Children Center and Huang Ping of Prefecture HIV/AIDS Working Committee. The survey team conducts activities by household visit, check, exchanging with the HIV/AIDS officers and holding forums.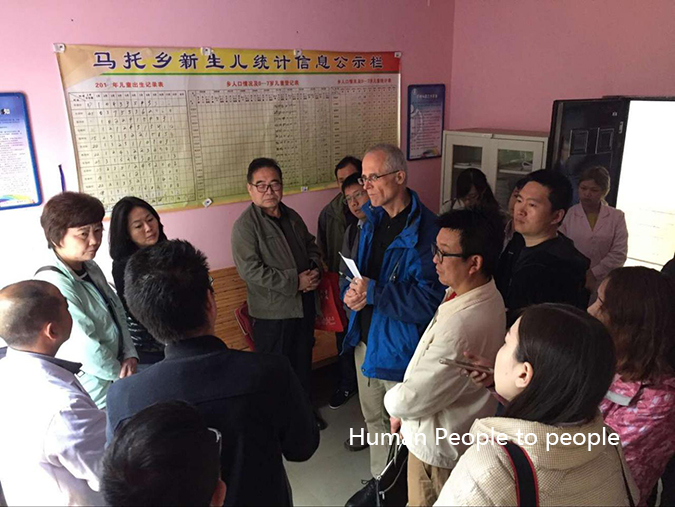 The team visits Matuo Township Health Center of Yuexi County
Household visit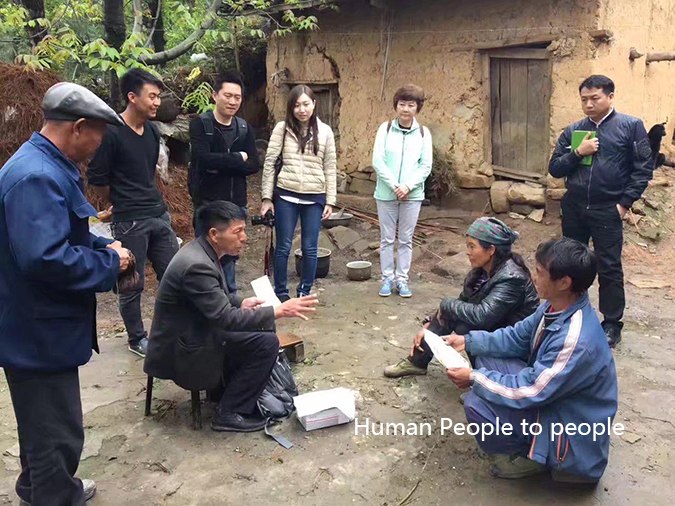 Monitor HIV/AIDS workers
By survey, CASA representatives have initially grasped basic information on HIV/AIDS prevention and control, participation of social organizations, PMTCT and care and support to Children-affected by HIV in Yuexi county. Wang Xinlun of Secretary-general of CASA emphasizes social organizations give full play to early-found PMTCT, test, care and support to children-affected by HIV under governmental leadership; meanwhile, they further pay an active role of school education to promote education by children holding parents' hands; finally they strengthen care to the HIV-infected, and follow the principle of non-discrimination nor respect.
Workshop is holding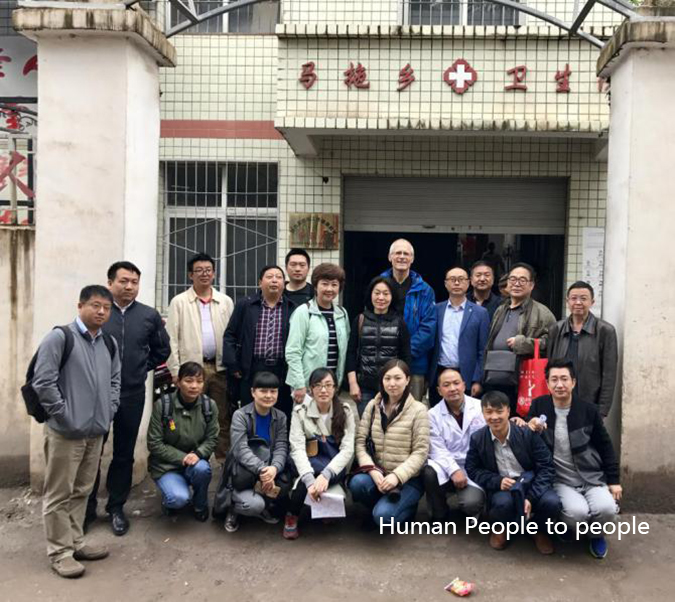 Group photo of the survey team
【Previous HUMANA PEOPLE TO PEOPLE Movement (Switzerland) Sichuan Representative Office Registered Sucessfully 】【Next Humana People to People is participating in 48th Union World Conference on Lung Health 】