News
11 Projects being implemented ...
Reaching 128 Natural Villages
3 Provinces in China
Benefitting:2,800,000 People
New Project:
Email:info@hppchina.org.cn
Media:xuanchuanbu@hppchina.org.cn
Grand Administration:juanziguanlibu@hppchina.org.cn
Partnership:hezuochouzibu@hppchina.org.cn
Tel: (86) 010-84480865
Tel:0871-65169035
Liangshan Yi Children health and Hygiene Project Holds Closing Meeting
Source:互满爱人与人中国官方首页 Time:2017/12/15 View:
Liangshan Yi Child health and Hygiene Project held closing meeting in Yuexi County on November 28th, 2017. Following people attended the meeting: Geng Zhongmin, Yuexi Health and Family Planning Commission; Huang Yuehua, Yuexi Maternal and Child Care Service Center; Jin Hui, township head of Matuo township; Ma Laluo, Matuo Health Institution and village secretary of Matuo village committee; Buziyiri, project supervisor; Wuliyishengzi (Dahe), project coordinator; Wang Axia (Naituo); Aliwushamo (Hongguang); Muselapozi (Matuo); Huo Sirui, project counselor of Humana People to People; and Sheng Xia, project manager of Humana People to People village development project.
Project supervisor Buziyiri is reporting project operating status in recent two years to meeting attendees.
Leaders at all levels made speeches at the meeting. They acknowledged and expressed gratitude to nutrition intervention and physical examination measures provided to children by the project and local villagers' understanding and achievements of awareness improvement of health, nutrition and hygiene by awareness training and aid actions of health and nutrition.
Attendees are actively taking part in group discussions.
Then project supervisor Buziyiri reported project operating status in recent two years to attendees. He made a detailed report focusing on project activities including nutrition condition improvement, hygiene action, nutrition, hygiene and health awareness improvement and Baxter visit, project output and achievements. According to his report, child malnutrition was reduced by 40.3%, from 92.5% before project starting to 55.2%; case number of child having normal nutrition among 200 target children was increased from 15 to 86; 77.8% of 1, 302 farmer households in project area attended hygiene, health, nutrition, plantation and cultivation training, and their total cognitive rate of knowledge was increased by 45.3%.
Meeting attendees are taking group photos.
At the end of the meeting, attendees spoke up actively on issues existed in the project, such as the screening of farmer households, how to improve villagers' enthusiasm to participate in the project, how to improve training quality, the introduction of new crops and community hygiene environment improvement. All of them actively made speeches and gave their suggestions.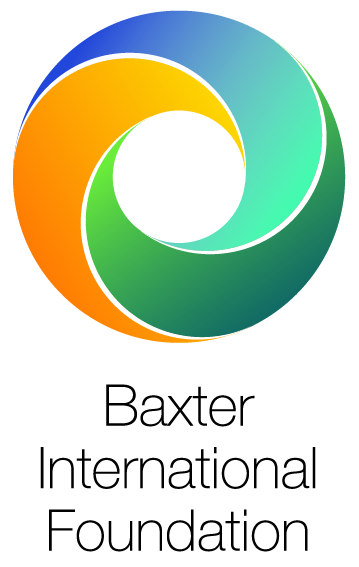 The project is co-funded by Baxter International Foundation, Humana People to People Baltic and Humana People to People Spain.
This article only represents the author's viewpoint but not the donor's viewpoint or position.
【Previous The Significance of Rice Precise and Quantitative Cultivation 】【Next Notes for AIDS control field officer 】