Under the epidemic situation, Preschools of the Future (POF) of Humana People to People delayed semester start. The opening date will be arranged by local governments. However, the holiday training and initial training originally planned for teachers of various projects have not been suspended. Recently, the online training for preschool teachers of various projects has started.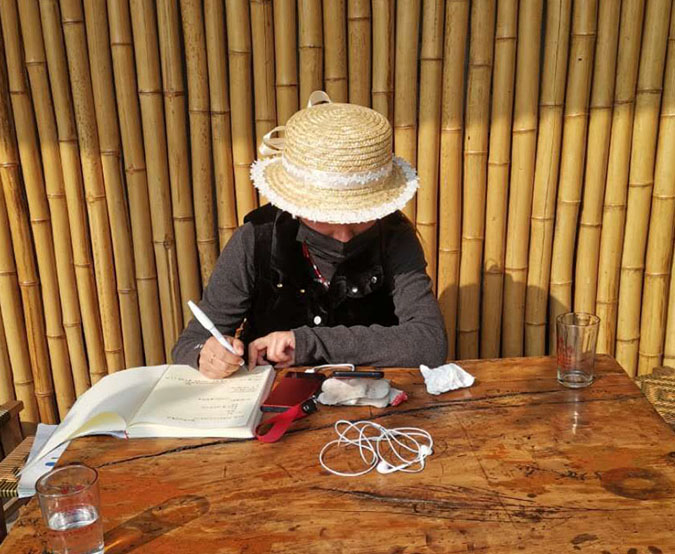 The training is conducted in two ways, among which the Tik Tok APP online live class by Wang Ying, trainer of the institutional project service center was introduced into initial training for new teachers of Longling/Tengchong Community Preschools of the Future (POF). Other projects are trained online and offline by Feng Li, trainer of the institutional project service center, including 2 days online and 3 days offline, totaling 5 days.
On February 26th to 28th, 2020, the online live class of Humana People to People Tik Tok APP started. The training contents mainly included children's fine arts and creative paintings, organization and implementation of preschool regional game activities, coincidence of preschool co-education and teaching activities, preschool environment creation, how preschool teachers prepare lessons, guidance of teaching methods, and integration of preschool care work and teaching. Teachers interacted online, exchanged and studied, and the atmosphere was lively.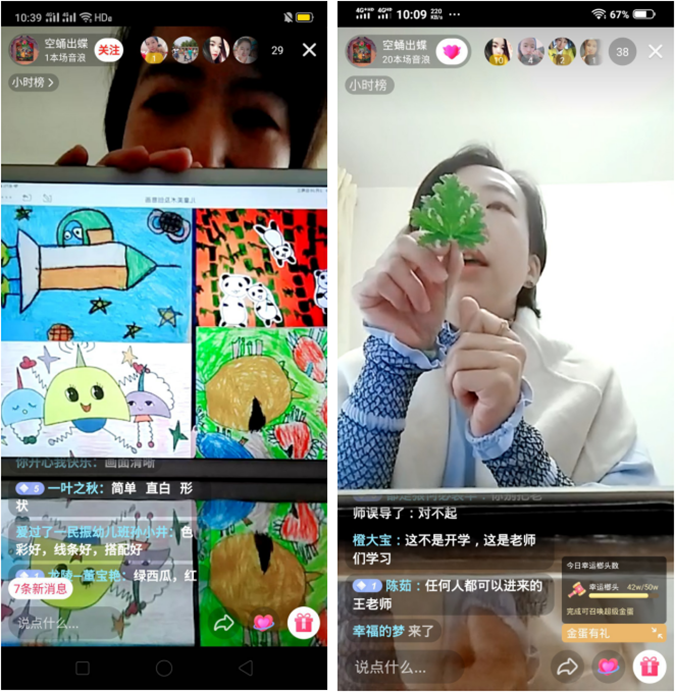 The 2 days online training is specifically completed by teachers in the form of "online self-study + offline learning + homework", The specific time is arranged by each project subject to the recovery of the epidemic situation. The content mainly focuses on knowledge points such as children's sports safety, children's sports/music/art activities, Guidelines for the Development of Children Aged 3-6, how to hold parent meeting, teaching demonstration classes, reading and demonstration classes, etc. After studying, teachers need to sort out and review the notes of the day and finish the homework within specified time. The schedule and form of the remaining 3 days offline training will be determined according to the specific requirements and suggestions of local governments after the epidemic. The preliminary plan is to add one day to each of the three monthly trainings after the starting.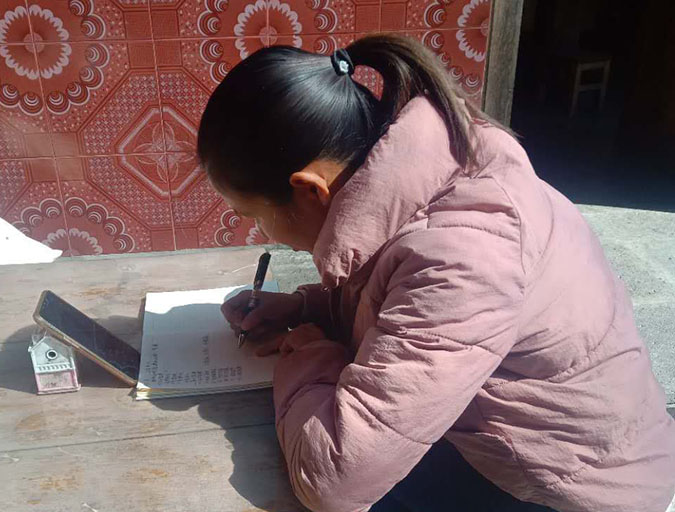 This time, the online training organized by Humana People to People is an innovative positive response to the Ministry of Education's call to "suspension of classes and continuous study". At the same time, POF project office also reported training plan and schedule to donors, and obtained positive response and affirmation from the donor, which is also a support for our work. The online training time is free and reasonable, and the content is comprehensive, which is deeply liked by teachers.
Teachers of various projects cannot return to their jobs due to the epidemic, but this does not affect their studying. During the training, they get online on time to enter the Class BroadcastRoom and actively interact to explore questions with trainers. They open the teaching video on time every day to learn, take notes and finish homework.
Some teachers have limited conditions and can only study with mobile phones at home. While listening to the trainer's lecture on their mobile phones, they also have to take notes carefully and take time to review knowledge points and finish homework. Bedrooms or living rooms, every quiet corner can see teachers studying hard.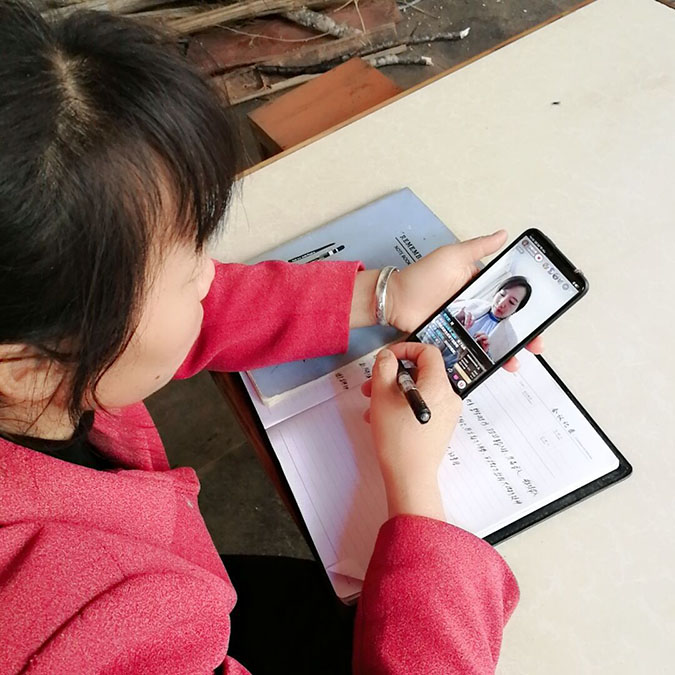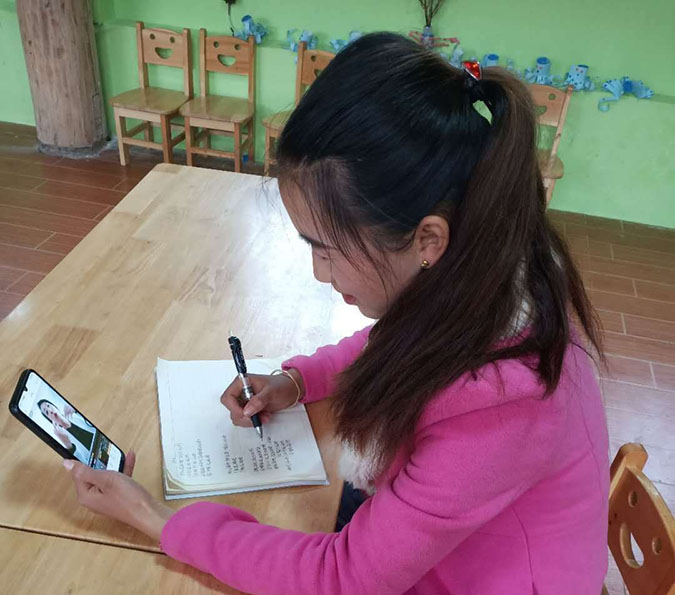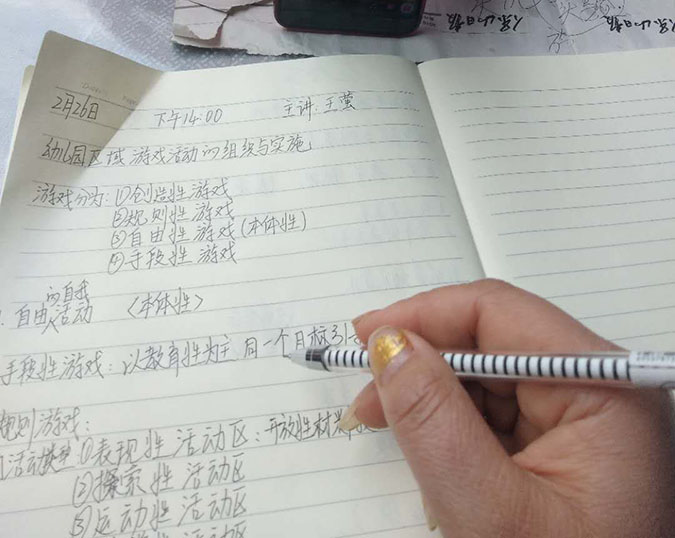 In addition to do a good job in epidemic prevention and control, to organize teachers to communicate and learn online, HPP's Preschools of the Future Support Office organizes teachers to exchange and study online, giving a comprehensive explanation of the contents of early childhood education, and solving the problems and difficulties existing in teachers' daily teaching. Everyone devotes themselves wholeheartedly and the training has achieved good results.
The start date may be postponed, while the duties cannot be postponed, suspension of classes but not of continuous study, and the quarantine will not separate our love. Let's work together to stick to our respective posts and move forward.