Based on the interview with Peng Xueyu, an AIDS Control worker
Author: Yu Zaolan,Humana People to People Governmental Relations Officer
Repeating the procedures of household visits silently over and over again, reciting loudly the health knowledge to be publicized, and putting condoms and anti-viral medication in his carry-on bag, Peng Xueyu set off confidently, thinking of doing something big without any misgivings!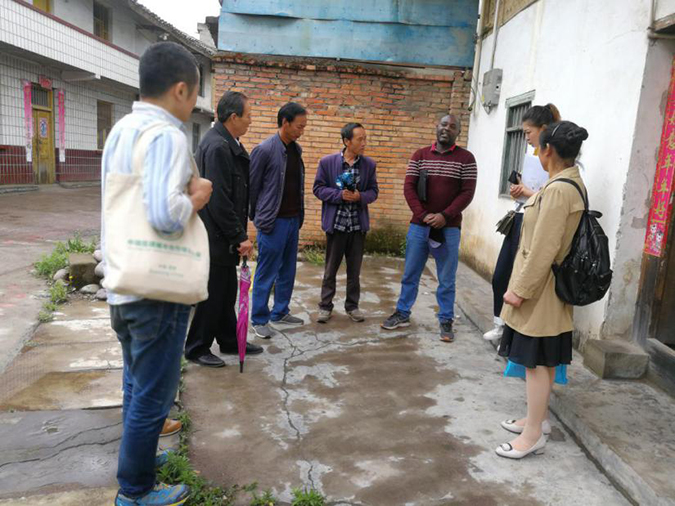 Feedback on household visits (Peng Xueyu, fourth from left)
A few old acquaintances of mine in the village were chatting about household affairs at the door of the activity room when I arrived there, I joined the conversation very naturally. Yet when I turned the topic to the knowledge of AIDS prevention and control, they all looked at me differently. Everyone quickly left me instantly at the sight of the condoms and antivirals in my bag as if I were a god of plague. Harsh words were uttered: Bring those things for us, has he gone mad?...
I got deprived of my passion and went back home, depression filled my heart! I adjusted my emotions while comforting myself with the words of teachers from Humana: it takes time and patience to change people's awareness.
A couple of days later, I still chic chatted with and tried to be very nice to my neighbors in the village by pretending that I have nothing else to do. But of course, I would "advertise" some health facts once in a while when the time is right, and casually remind them: condoms and antivirals will be offered for free if needed for a long time to come.
One night in April, I was a bit tired after farm work, and it was rather late, so I prepared to get some rest. When I was just about to close the door, a figure came into my home quite fast before I knew it: "Old Peng, I need that thing…" "What?" Not realizing what she meant, I blurted out the question and blamed her for not being clear. She was, however, affectedly bashful: "I mean, that thing…" I finally realized that she was asking for condom, which she and my other neighbors almost always steer clear of! She is a housewife in a family with single-positive HIV infection as her husband was diagnosed as HIV-positive not long ago.
I was greatly encouraged after that! I clearly recognized that it's not that villagers do not need health education, or condoms, the fact is that their awareness need to be gradually strengthened! Health education is in urgent need due to a lack of health awareness. From then on, I would repeat and educate health facts in the way of chanting scriptures so long as I got the chance. Whether they call me "Women's Director" or "A Friend of Women", I would talk with villagers about health knowledge and mobilize them to take a quick test.
My abilities in passing on knowledge and testing and strengthened health awareness can be fully attributed to the careful instruction of teachers from Humana, and like me, villagers also need to be instilled with health knowledge step by step for a while before they have improved health awareness.
Data entry on the information system (Peng Xueyu, third from left)
Project Background:
Since the start of the 'Participation of social forces in the AIDS prevention and control project in Liangshan Yi Autonomous Prefecture", villages and towns where the project is carried out have been gradually enriching the pool of AIDS Control workers/'Infant & Mother careworkers' following relevant AIDS prevention and control policies as well as health poverty alleviation requirements in Liangshan Yi Autonomous Prefecture in order to push forward the implementation of "Last Mile" service for AIDS prevention and control. AIDS Control workers and Infant & Mother careworkers are responsible for learning about the basic situation of villagers, conducting quarterly health education through household visits, getting to know how the pregnancy goes with women reaching childbearing age, promoting test referral and antiviral therapy referral, helping complete supervision services and methadone treatment referrals, etc. To meet the above requirements in Liangshan Yi Autonomous Prefecture, Sichuan Representative Office of Humana People to People (Switzerland) was entrusted by China Association of STD & AIDS Prevention and Control to implement the project and signed a tripartite cooperation agreement with Maternity and Child Care & Family Planning Service Center of Liangshan Yi Autonomous Prefecture to ensure the smooth implementation of the project. Moreover, Humana supports AIDS Control workers and Infant & Mother careworkers to carry out projects and activities featuring the prevention of mother-to-child transmission of HIV.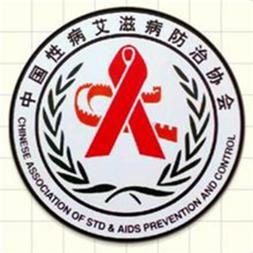 This project is funded by China Association of STD & AIDS Prevention and Control.
The article only represents the author's opinion, not necessarily the views of the donors.