Parent-Child Theme Activity, Companionship and Persistent Growth
The COVID-19 epidemic causes a delay of the preschool opening in the new term.
In order to reduce the impact of the epidemic and help children to spend a happy holiday, HPP Preschools of the Future Project Service Center let Project Managers and project officers guide parents online to implement theme activities at home with their children - after the preliminary work of following up on children's health status, measuring and recording their temperature and collecting their travel information was finished – all POF children were save and healthy.
Having acquired approval from the local Bureaus of Education and Sport, HPP Tengchong, Longling, Huize, Qiaojia, Ninger and Luowu Preschools of the Future Projects started to work with parents and implement weekly theme activities. The teacher announced tasks and activity requirements in parents' online group and corresponding materials were provided. Parents took photos of the outcomes and sent them back to the teachers. Teachers also followed up on the activity, gave comments and encouragement.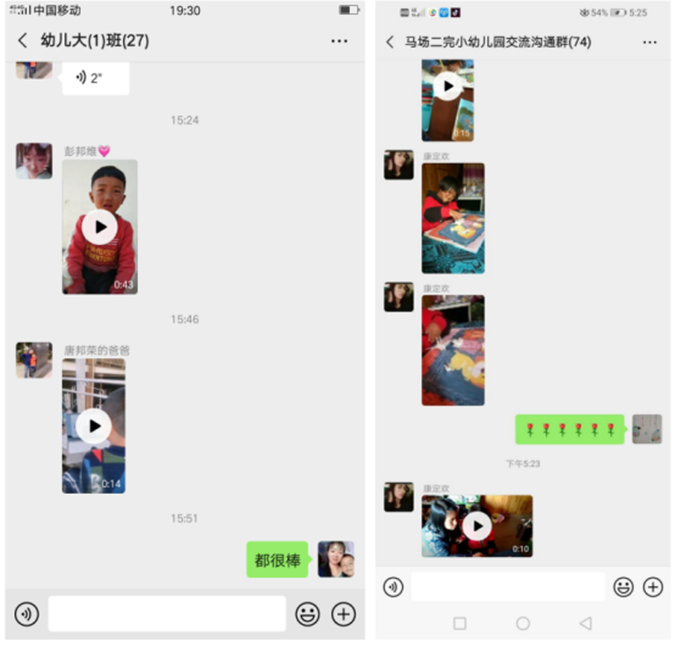 POF designed 4 Parent-child week theme activities: handicrafts for week one, parents and children painted a picture or made a handicraft work, the topic should be determined by the child; telling a story for week two, either parents told a story in real life or from the picture book, or children told stories to their parents; a game for week three, parents chose and prepared for games like Hide and Seek or Rope Jumping to strengthen body and consolidate parent-child relationship; planting for week four, parents and children jointly selected one plant to plant. The child was supposed to look after and observe its daily growth and changes, and will bring it to the preschool after class opening to beautify its environment.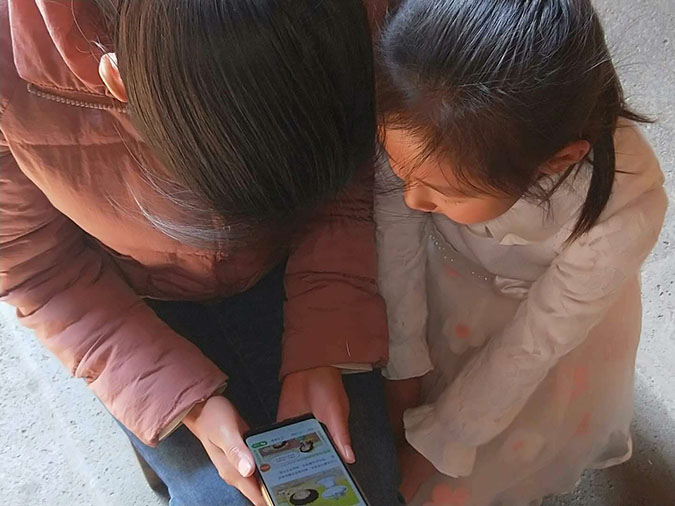 The weekly theme is in line with the preschool curriculum. It aimed at improving children's acting and thinking ability, encouraged them to open their mouth to speak boldly, motivated their interests in music, art and sports, and cultivated good hygiene and living habits through exploring and recognizing different areas by doing, playing, moving and speaking. In the mean time, the parent-led theme activities could strengthen parent-preschool joint efforts, parent-child education, guidance on parent-child interaction and let children receive emotional care from the teacher and parents during the epidemic.
Children enjoyed the theme activities very much although they could not be in the classroom to have classes because the teacher assigned expediently simple tasks for parents to implement and activities were vivid and interesting.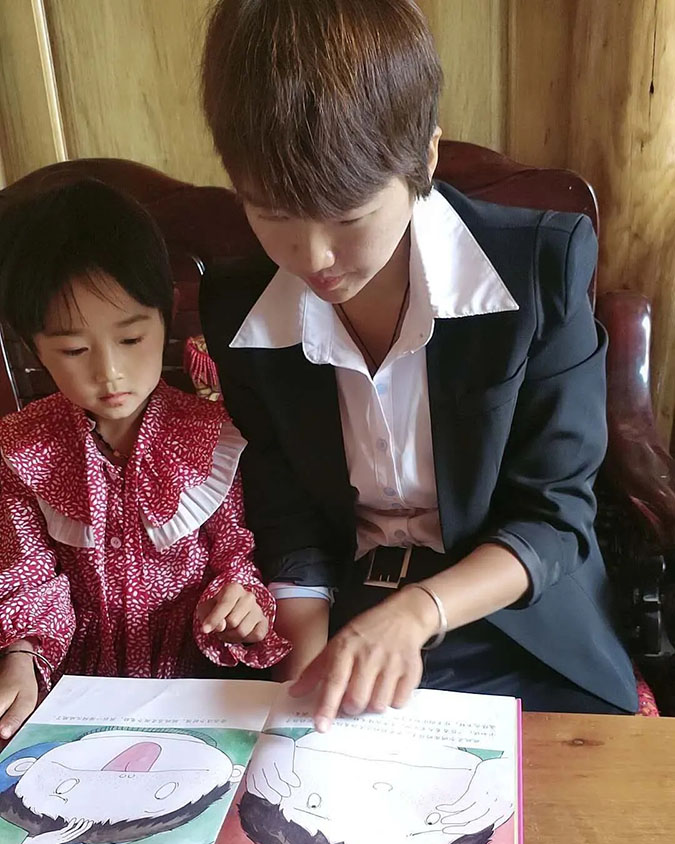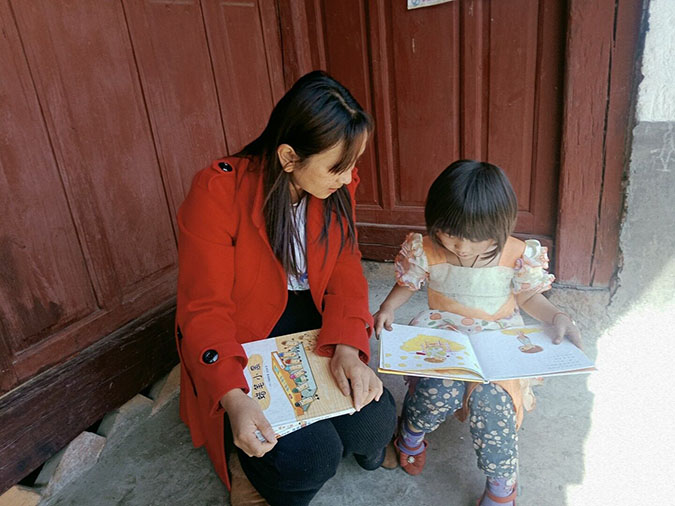 During the holiday, parents spent time everyday to watch video sent by the teacher, and then completed tasks with children. Even without teacher's supervision, children could do a good job with parents. Parents worked closely with kids. they negotiated with each other about what handicraft they were going to make, they put young trees into flowerpots and told stories to each other. Children really loved these theme activities and interacted with parents.
To parents, children's growth was essential. Parents' problems of coaching children were resolved through internet materials and teacher online guidance. When their children could not follow the contents, they replayed the video or asked help from the teacher online.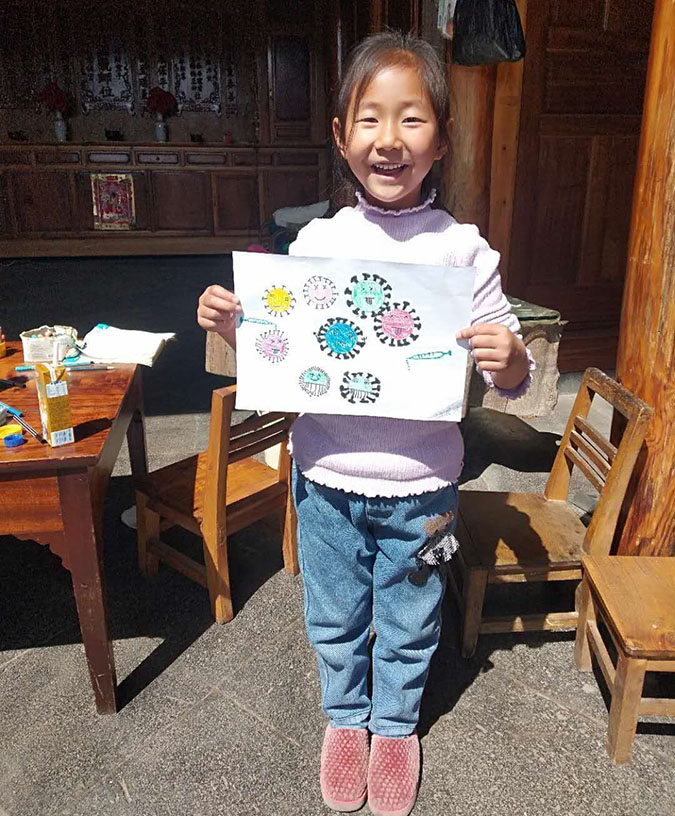 The parent-child weekly theme activity devised by HPP Preschools of the Future Project Service Center has strengthened parent-teacher cooperation. They work together and promote children's persistent growth!