Initial Teacher Training in the "Longling Preschools of the Future Project"
Author: Trainer Wang Ying
This was the first time that I attended teachers' training in Longling. The rain did not stop at all although I thought it should be the season with warm weather and beautiful flowers. It was wet everywhere and the sky was gloomy. As the training was during the beginning of the term, apart from participating in the training, the new teachers and I also visited preschools and observed demonstration class.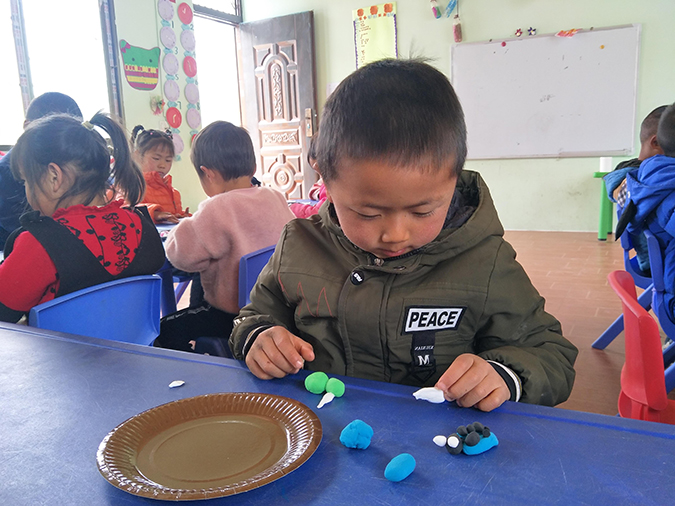 The training contents were divided into four parts. Part 1 was theoretical knowledge and 9 teachers attended the training. Part 2 was practice. The teachers visited preschools to learn about their daily routine and practice demonstration classes. Part 3 was preschool education knowledge test and part 4 was face to face conversation to talk about teachers' future plan and if they were ready to participate in preschool work.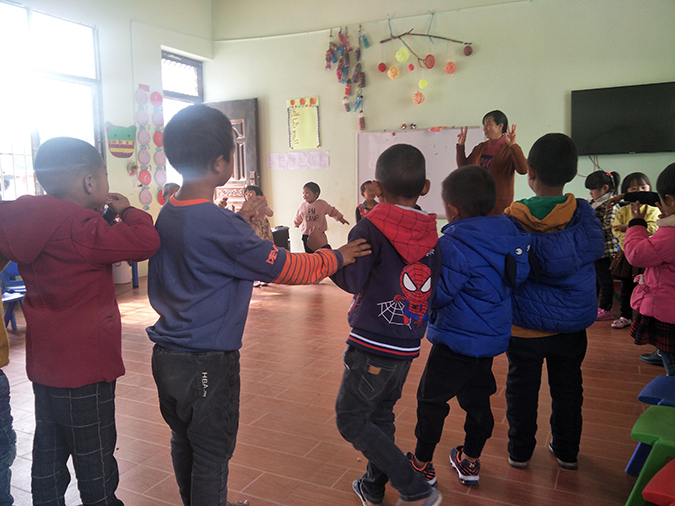 As all participants were new teachers, the Longling project team and I kept thinking, how can we make the new teachers to learn and practice more preschool education knowledge and apply it to their teaching activities through just one week study. We spent lots of time to repeatedly discuss and change the training plan. I was very worried before the training, as many teachers did not have much preschool education background, and neither did they have rich preschool work experience. Besides, the theory and fun parts may not be properly interact. However, through our thorough preparation, and teachers' joint efforts, the training was conducted with good quality and the teachers acquired good professional preschool education knowledge within limited time.
1.The aim of educating teachers under "One Village, One Preschool" policy could not be achieved within short time and just several trainings. Instead, it is a long term process: the time is changing and education theory is updating. The teachers in Longling have very strong awareness of study and they could use technical methods (mobile APP, Wechat and Weibo) to study. They actively participate in the training. Although they are not specialized in preschool education, they are very disciplined to actively participate in theoretical knowledge learning, skills practice and preschool demonstration classes.
2.The training effect was very good. Teachers gathered together to study from one another and discuss with one another.
3.The theoretical knowledge about preschool education could strengthen teachers' knowledge and the teachers could timely ask questions to complement their knowledge when they found there were anything they did not understand during the test.
4.Face to face conversation bolstered teachers' confidence of working for the preschools, helped them to confirm their work objectives and have stronger confidence to serve for the children in the preschool.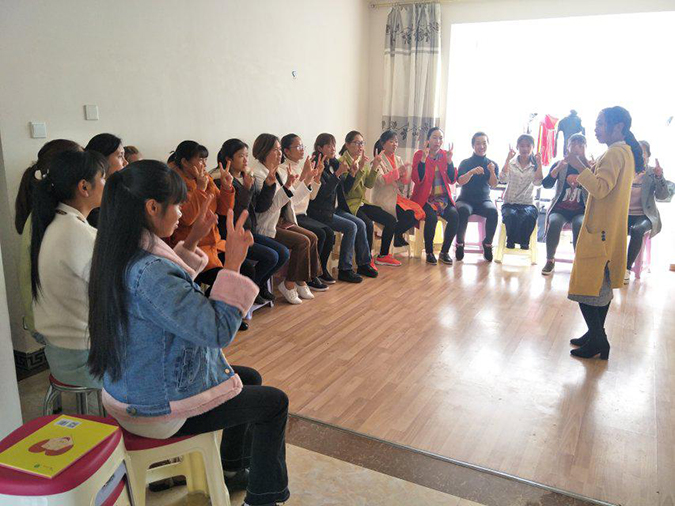 I was very surprised and joyful about the result of this supervision visit. HPP started the POF program in 2008 and after 10 years' experience accumulation, preschool children and teachers had big changes: we went to Jueyeba Village Preschool of Longling project, which was a mixed age class. The new teachers prepared 4 demonstration classes in the form of drawing lots. They were picture book "Good Father", rhythm "Good Habits", hand making ladybug with colored mud and outdoor physical activity "Single-Plank Bridge". The teachers fully prepared the 4 demonstration classes. Children had learned these knowledge so they could extend and apply the knowledge they learned from class to their life. Our preschool teachers became very outstanding preschool teachers from a common person graduated from college not major in preschool education through continuous study and efforts. They have abundant skills, and stronger teaching and preschool management capacity. Throughout the training, I reflected a lot. Preschool teachers training should not be just provision of theoretical knowledge, but also about strengthening teachers' teaching and management capacity, and converting the boring theoretical knowledge into interesting activities which are easy for them to understand. These should be something we needed to strengthen and keep improving.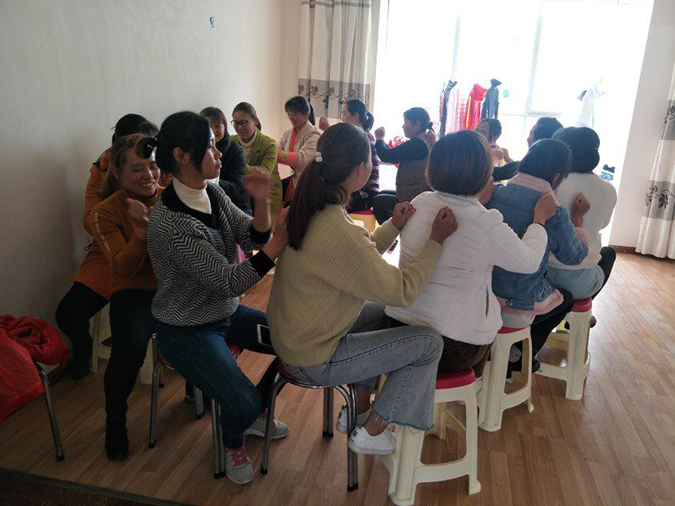 Project introduction:
Longling Preschool of the Future Project is funded by China Charities Aid Foundation for Children, Ziyu Culture, China-Europe International Business School 2016 class 1, ASML Foundation, Tin Ka Ping Foundation, Societe Generale, Boehringer Ingelheim, and China Merchant Charity Foundation. The objective of the preschool education project is to help poor children to get rid of poverty: open preschools in natural villages of remote poor areas and renovate idle buildings as classroom. Recruit and train local preschool teachers and establish Parents Committees. The teaching contents are not only traditional subjects, but also nature, animals, nutrition and hygiene related knowledge, as well as how to express themselves through art and music. These children are normally 3-6 years old. Preschool education prepares them for a successful study in primary school.
The views expressed are those of the author and are not necessarily those of the donor.